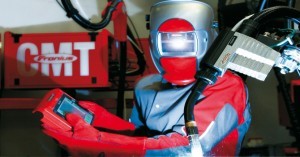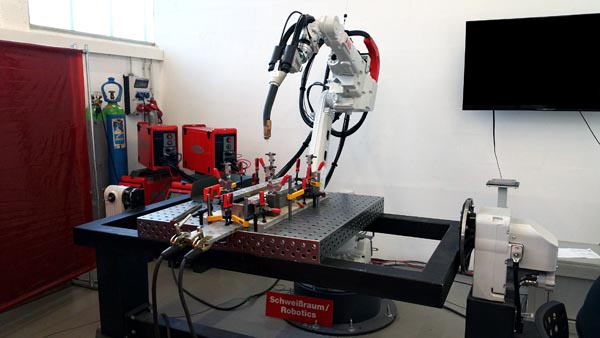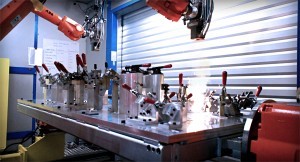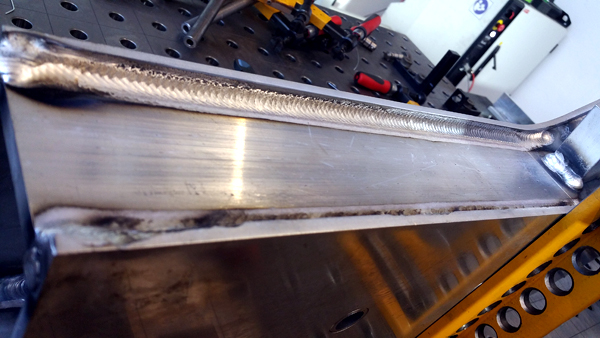 Prototypes and Welding Technology
fsk engineering GmbH is your competent partner for your process. We work closely with leading manufacturers so that we can always offer the best service for your problems.
We have our core expertise in process engineering and robotics. Furthermore we can support you in the following processes:
Arc / MIG (metal inert gas welding)

Heat-reduced welding (e.g. CMT)
Welding of galvanized materials
Seam tracking systems
Resistance welding
Spot welding
Projection welding
Laser welding
Solids / mirror optics (remote)
Beam Switch
Tracking systems
Quality monitoring systems
Simulation and offline programming
Weld tests for prototypes and production of prototypes

We perform weld tests/benchmarks for your prototypes
Our partnership with Fronius, Europes leading welding equipment manufacturer, allows us to offer welding tests and benchmarks for welding process definition and welding quality control even for the most complex and exotic combination of materials
Access to cutting edge welding technology
Contract manufacuring of prototypes in small batches
Click here for technical specifications of our robot cell.
If you are looking for a partner to optimize your welding process, to perform welding tests or benchmarks or to manufacture your prototypes do not hesitate to contact us!
We are looking forward to realizing your welding process!
Get in touch with us today! Use the contact form below.
Technical Specifications Robot Cell
Robot
ABB IRB 2600 ID
Externe rotary axis
Welding equipment
2 x Fronius TPS 5000 CMT
1 x Fronius TPSi
Fronius TWIN Wire Torch
2 x RCU 5000i
Demmeler Welding table system
Seam tracking
Scansonic TH6D Lasersensor
PLC
Siemens STEP7 (TIA)
19" TouchScreen, Profinet, Profibus, DeviceNet